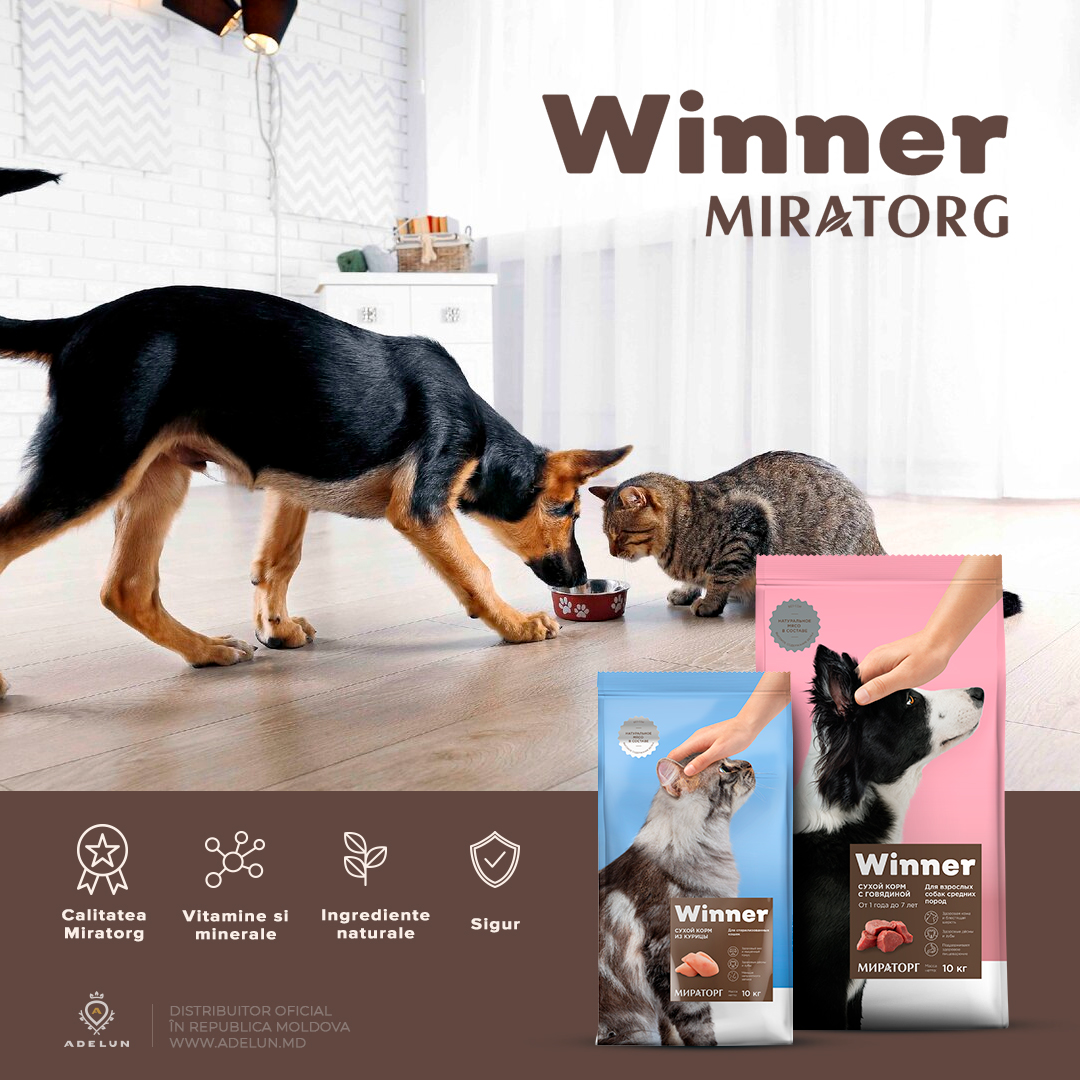 Winner products are the best reward for those who are waiting for us at home every day and are happy to see us back. The concept is simple: we create food and treats under the Winner brand with feelings of gratitude and love for the animal. This is important, because for every owner, his pet is a winner.
About treats
Winner treats are created with a trembling love for animals. The manufacturer does not add dyes and flavor enhancers, because the food itself has a bright taste and aroma. Winner treats are special - they are elastic, do not injure the oral cavity of the animal, while delivering maximum taste pleasure to the pet.
Only fresh raw materials are used for drying, while Miratorg does not just dry, but bakes each piece on a baking sheet, thereby preserving all the vitamins and minerals inside the product. Both dogs and owners will appreciate not only delicious and healthy, but also safe Winner treats! 
About dry food
Winner dry food is not just a daily diet of your tailed friend, but also a huge taste pleasure for him. Only high-quality Miratorg meat is inside each granule. A complex of vitamins and minerals will help your pet to be beautiful and healthy from the nose to the tail.
Yes, your pet does not always behave roughly, but in love and devotion to you, he has no equal. In this, he is an absolute winner. And it is customary to feed the winners deliciously.
Especially for this purpose, the Miratorg company has developed a line of dry food made from real meat. With a trembling love for our pets.
You can buy Winner feed in the ZooExpert store and in our online store.