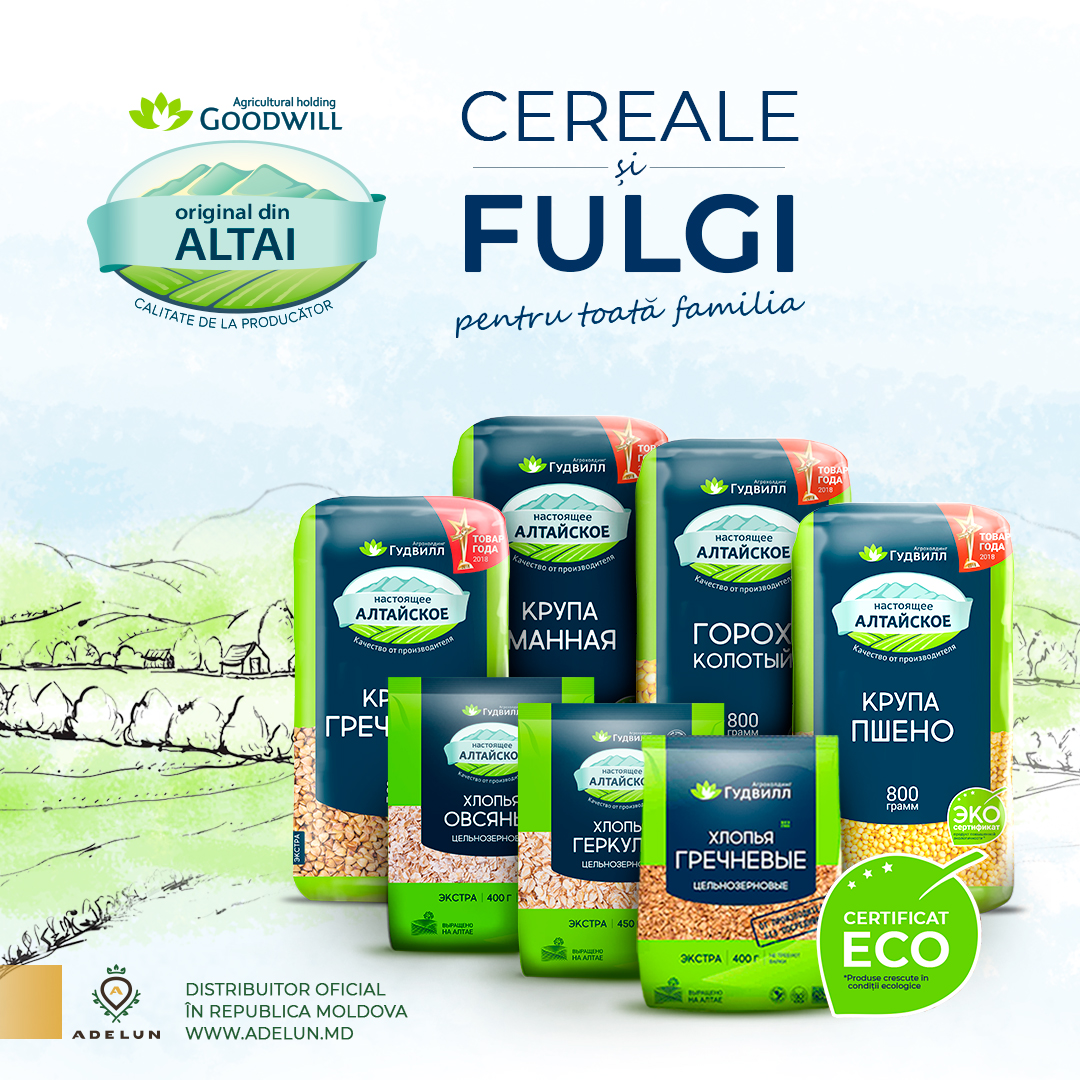 Goodwill products comply with the international Food safety management system ISO 22000-2005. Modern equipment allows you to achieve up to 99.99% purity of the product at the output. The technology of deep processing of grain allows you to preserve the vitamins and minerals present in the upper layer of grain, which are lost as a result of cleaning and grinding with conventional technologies.
The clean ecology and mild climate of the Altai foothills are the basis for growing full-fledged grain crops used by the agricultural holding for the production of high-quality and healthy cereals, flakes and flour.
The assortment includes: portioned oat flakes; instant flakes (corn, oat, buckwheat, millet, rice flakes, etc.); mixtures for preparing second courses; mixtures for preparing soups; portioned buckwheat flakes; cereals in soft packaging (buckwheat, semolina, peas, rice, millet, pearl barley, wheat, etc.); cereals in cooking bags; flour.
 
Buy in supermarkets in the Republic Of Moldova, in our online store and in our brand store - ADELUN FOOD MARKET